Profile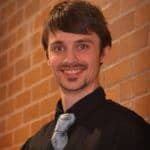 Stephen Baillargeon
I basically just got asked what the meaning of life is. I hope the rant I gave was adequate.
Curriculum Vitae
Education

I have degrees in Music and Psychology from the University of Maine, a Masters Degree in Composition from Longy School of Music, and I'm getting my PhD from the University of Nicosia.

Qualifications

My education, experience, and computer, musical, critical thinking, and math skills are my most important qualifications.

Work History

I have worked in group homes for individuals suffering from chronic mental illness, I've worked with children with behavioral problems, mostly on the autistic spectrum, I've babysat professionally, worked in a high school helping teach music, tutored, and I've been and will always be a composer and flute player.

Current Job

Right now, I'm mostly babysitting and tutoring while I finish my schooling.
Favourite thing to do in my job: When I work with kids, I love telling them stories and asking them questions that make them think.

About Me: I'm a psychology PhD student studying ways that people can reduce bias while still maintaining happiness.

Read more

Many biases make people happy. Fooling yourself into thinking you're better than you are may actually be necessary for self-esteem, but it does often lead to some irrational thinking and sometimes even dangerous behavior. While getting my PhD here in Vienna, I'm trying to research ways that people can think rationally, but still be happy. Self-compassion, or the tendency to unconditionally and mindfully treat yourself kindly with understanding, seems to be one of the keys to promoting happiness and rational thinking, so I'm studying that as thoroughly as I can. I also run a youtube channel about psychology that I started just a couple months ago. You can get to know a lot more about me by seeing what kinds of things I talk about.

https://www.youtube.com/channel/UCuaAi8tuoJ-YXHMyhlq_U7A?view_as=subscriber

My Work: My goal is to promote happiness, altruism, and wisdom and my research may be able to help that.

Read more

I have had two major mental health jobs.

Mental Health Rehabilitation Technician – There are many group homes in the US where people live who have suffered from mental illness for many years and haven't gained basic life skills because they've spent important years of their life in mental hospitals. These houses have people like me working there who supervise them, help them regain some independence skills, give them medication, and just talk to them.

Applied Behavior Analysis Direct Service Provider – Applied Behavioral Analysis, or ABA, is a form of therapy developed primarily to treat symptoms of autism and children with behavioral problems. Usually, a team of professions gets together to identify what the child's key problems are and they make a plan for how to help it. They'll advise the parents on things they can do, and one member of the team (this is what I did) will go to the child's house usually two or three times a week to work on those skills. This might be practicing recognizing when somebody is no longer interested in the subject you're talking about, it might be distinguishing between big and small problems, making eye contact, refraining from interrupting people in conversation, and things like that. Usually we're very careful to distinguish between skills that the child wants to have and would benefit them and everyone around them, and 'normal' behavior. Normalization is never the goal. Helping gain skills is.

My Typical Day: Usually, I wake up, play chess online, eat, play with my cats, and then get productive. Sometimes I'll babysit, practice flute, read research articles and edit my dissertation.

Read more

I usually wake up at 8am lately and let myself waste time before getting productive. Recently, that means playing chess online, which I'm not particularly good at. I also talk to my partner, eat, play with my cats, and scroll aimlessly through facebook or twitter. I only follow social media accounts I feel like I can learn from, so often twitter starts the productive part of my day where I read research articles. Ideally, they're related to my dissertation, but I often get way off topic. I'm should read studies about self-compassion, biases, death anxiety, or art therapy, but sometimes I'll find an interesting article about how aggression relates to monogamy, or how bees reproduce. Getting off topic is a good way to come up with new ideas. I babysit a lot, and usually help kids learn English, since I'm living in Vienna and most kids speak German, or come from Russia or Slovakia where English is their third or fourth language. Going on long walks with my partner or a friend of mine helps me organize my ideas, and is just something I like to try to do almost every night.

What I'd do with the prize money: Youtube channel with videos about psychology

Read more

I manage a youtube channel called Psych Ed where I make videos about psychology. I'm trying to share the information that I think everyone needs to know, like how to be happy, how to make rational decisions, things we can do to discourage violence, and ways to become a more motivated person. I would really like the channel to make a difference in the world and it would help if I had slightly more professional hardware and software that could help me make quality videos. I'm currently using my cell phone camera and microphone, as well as free software for video editing that I found online. As a result, my videos are of lower quality than I'd like them to be, and I'd love to remake the ones I've made and make many more, at least on a weekly basis.

My Interview

How would you describe yourself in 3 words?

Striving for wisdom

What or who inspired you to follow your career?

So many people I love have been hurt by mental illness or by people who have psychological problems. It always motivates me to better understand people.

What was your favourite subject at school?

Math, which is weirdly enough helping a lot in psychology.

What did you want to be after you left school?

When I graduated high school, I had no idea what I wanted to be, but I had a few ideas of things I wanted to study.

Were you ever in trouble at school?

I was generally a mild child. In hindsight, there were just a couple times that I may have bullied people and that's something I'm very motivated to understand and prevent. I want to figure out the reasons people bully so I can try to prevent it.

If you weren't doing this job, what would you choose instead?

My backup plan is to somehow survive by making music. I've been a successful street performer several times in my life.

Who is your favourite singer or band?

Sufjan Stevens, although Pink Floyd, Rubblebucket, Shostakovich, Mahler, Streetlight Manifesto, and many others are great too. It would be tough for me to be happy without many of these musicians in my life.

What's your favourite food?

Bacon, although I eat almost none of it because I really care about pigs.

What is the most fun thing you've done?

The best days of my life have been good conversations with my family and friends.

If you had 3 wishes for yourself what would they be? - be honest!

1) I would have the power to make people more self-compassionate. 2) I'd have my own research lab where I can test hypotheses all day. 3) I'd have a nice flute and live in a house with a grand piano.
---
---