Profile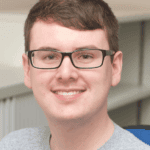 Daniel Jolley
Wow! Thank you to all who voted me the winner. I'm so honored! :)
Curriculum Vitae
Education

Bartley Green Technology College (2000-2005), Sutton Coldfield College (2005-2007), Staffordshire University (2007-2010), University of Kent (2010-2014)

Qualifications

10 GCSE's (A-Cs), BETC National Diploma in Forensic Science (DDD), BSc (Hons) in Forensic Science and Psychology (2.i), MSc in Social and Applied Psychology (Distinction), PhD in Social Psychology

Work History

Associate Lecturer (University of Kent), Research Associate (Lancaster University), Lecturer (Staffordshire University)

Current Job

Senior Lecturer in Psychology

Employer
Favourite thing to do in my job: To study why people believe in conspiracy theories such as the "earth is flat" and that "Beyoncé is a robot".

About Me: I'm a social psychologist – so I'm interested in the complexity of us humans. Why do we do the things we do?!

Read more

I am Social Psychologist based at Staffordshire University. I'm in my late-twenties, originally from Birmingham but currently living in Stoke-on-Trent. I have moved around a little bit – I have lived in Birmingham, Canterbury, Lancaster and Stoke-on-Trent. My accent is all over the place. I have a degree in Forensic Science AND Psychology but then specialised in Social Psychology (Master's and PhD). I'm a keen lover of animals and enjoy a good crime drama on the TV.

My Work: My role involves teaching psychology, researching conspiracy theories such as 'climate change is a hoax' and communicating this research to people like you.

Read more

I'm a Senior Lecturer in Psychology at Staffordshire University. My job involves both teaching our wonderful undergraduate students and giving talks to students like you at schools, but also leading on research projects on the topic of conspiracy theories.

Simply, I'm interested in why we believe in ideas such as the "earth is flat". What's the psychology behind why some people believe and some people do not? Plus, what's the harm in believing anyway? My research tries to answer these important questions.

Hint:  Conspiracy theories are fun to talk about but they can have a dangerous impact on us in ways we do not realise!  I dare you to ask me about it.

My Typical Day: As an academic, the day is so varied; and I love it!

Read more

I can be delivering a lecture to our students (up to 200 of them!), then moving straight on to a meeting, followed by an interview on live Radio to talk about conspiracy theories. I may then end with a talk at a local pub on conspiracy theories (yes, Psychologist in the Pub is a thing!). The day can be varied, and each is very different.  It is a fascinating job that you never know what is around the corner.

What I'd do with the prize money: I will curate a short animation that will highlight the darker side of conspiracy theories, which will be freely accessible. I will then plan a workshop using the animation where during school visits young people will become a "Conspiracy Theory Psychologist" for the day.

Read more

With the prize money, I would aim to develop young people's understanding of the dangers of conspiracy theories. Conspiracy theories can be novel and interesting, but they can have a dangerous impact on a variety of outcomes – such as being less likely to want to recycle. To help with this outreach work, I will use the money for two-related projects:

ANIMATION – I will curate a short animation that will bring to life the research I have been conducting. With an animator at Staffordshire University, we will tell the darker story of conspiracy theories… maybe they are not just harmless bits of fun! This animation will be freely accessible for all (e.g., uploaded to Youtube, etc.) and be used as an educational tool in Schools.

WORKSHOP – To assist with the animation being used in schools, I will develop a workshop where students will become a "Conspiracy Theory Psychologist" for the day. I will visit local Schools where we will watch the animation before students will be given the opportunity to plan their own research projects – we will ask questions such as:

Why do people believe in conspiracy theories?
What's the harm?
What can we do about the dangers of conspiracy theories?

My Interview

How would you describe yourself in 3 words?

Friendly, Enthusiastic and Open-Minded.

What or who inspired you to follow your career?

Professor Karen Douglas. She was my MSc and PhD Supervisor and has been a true inspiration to me. I would not be following this career path without her enthusiasm and support. I am lucky to have her as a mentor!

What was your favourite subject at school?

Art – even though I'm not "arty" at all. I cannot draw.

What did you want to be after you left school?

A Forensic Scientist. I was fascinated by the show CSI (Crime Scene Investigation); still am! Although after doing a degree in Forensic Science (AND Psychology), I have learnt now that real life crime investigations are nothing like CSI. Sorry folks.

Were you ever in trouble at school?

Only for probably being "too" shy. Surprising, huh, considering I now stand up in front of 200 people giving lectures.

If you weren't doing this job, what would you choose instead?

Probably being a Forensic Scientist? My degree is a joint-honours in Forensic Science and Psychology, so I am a qualified Forensic Scientist.

Who is your favourite singer or band?

Open to music – I generally just listen to Spotify recommend playlists, so hear a bit of everything!

What's your favourite food?

Anything with cheese. I love cheese.

What is the most fun thing you've done?

I have mentioned it already, but I was invited to go to Los Angeles to record an episode on the TV show called Adams Ruins Everything. It was a surreal but fun experience to fly to LA and head to a TV set. I then flew straight from LA to Spain for a conference. It is the craziest thing I have done and I never felt so tired because of jet lag – but the most fun!

If you had 3 wishes for yourself what would they be? - be honest!

I wish I would listen to my own advice. I also wish I would stop worrying about the future and the next step (all will be fine!). Third and final: Be happpppy!

Tell us a joke.

I wrote a song about a tortilla; well actually, it's more of a wrap.
---
---
---