Profile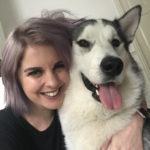 Amy Pearson
Having a great week, looking forward to the chat this evening! Ask me anything!
Curriculum Vitae
Education

Parkside Comprehensive (1999-2004), Durham Sixth Form Centre (2004-2006), University of Nottingham (2006-2013).

Qualifications

BSc (Hons) in Psychology and Cognitive Neuroscience, MSc Cognitive Neuroscience and Neuroimaging, PhD in Psychology (Perspective Taking in Autism).

Work History

University of Durham (2013-2015), University of Sunderland (2015-Present)

Current Job

Senior Lecturer in Psychology

Employer

The University of Sunderland.
Favourite thing to do in my job: Teach topics Im passionate about. There is nothing quite like seeing someone else light up at finding out something they didn't know before, or changing someone's opinion on a topic.

About Me: Im a Psychologist, interested in Autism, Development and Social Cognition.

Read more

I am 32 year old developmental Psychologist living on the North East coast with my partner Andrew and our 1 year old Alaskan Malamute, Ragnar. I love Godzilla, Sailor Moon, Tabletop games, Sci-Fi and Fantasy TV and films, Animal Crossing, reading, and cooking. I am learning how to perform trapeze and aerial silks.  My main research interests are autism and social cognition, particularly how autistic people make friends and whether they are more likely to be bullied, even as adults.

I love engaging in science outreach, because it gives me the opportunity to get young people interested in science, while seeing that scientists are regular people. I grew up in a fairly deprived area where not a lot of people went to University (I was the first in my family), and I remember being invited in to local Universities to attend outreach events. It really spurred me on to attend University, and I love that I can now encourage others in the same way.

My Work: I am interested in how autistic people make friends, and whether they are more likely to be bullied.

Read more

Autism

Im also interested in Autism. Autism is a form of what we call 'Neurodiversity'. This just means that the brains (Neuro) of autistic people are a bit different to the brains of non-autistic people, and that this is part of human diversity. Autism doesn't come from injections, and you cant catch it.

Autistic people sometimes find it hard to understand some of the things other people say, or work out when someone is being sarcastic. Some Autistic people like to move parts of their body lots (stimming) because it makes them feel good. Some Autistic people don't like bright lights or certain noises, because it hurts their eyes and ears. When people talk about Autism, they will often say things like 'that person isnt very Autistic' because they can talk, or 'that person is more Autistic', because they dont speak or make eye contact but the trust is, all Autistic people have things that they are good at, and not so good at, and it doesnt make them more or less Autistic. Instead of being a line, autism is like a colour wheel (the image is from a great web comic, called 'understanding the spectrum' by Rebecca Burgess).

One person might have lots of red, but not so much green. Another might have some pink and yellow, but no blue. Everyone is different, but can agree on one thing they DO want, and that is to accepted, like everyone else.

My work

My research looks how how Autistic and non-autistic (or Neuro-typical) people make friends, and experiences of bullying (even in adults). I am also interested in something called 'masking'. This is where some autistic people feel like they cant do things like flap their arms, or talk about their interests in front of other people. I am interested in how this makes them feel, and whether it makes them more stressed or tired.

Im also interested in how people see the world from other points of view, and how they use that information to understand what goes on in other people's minds. Autistic people often imagine the world spinning around (like imagining a scene on a turntable) to meet them, whereas Neuro-typical people imaging themselves spinning around to a different spot. Both of these ways of imagining are equally as good, and allow us to work out what other people see and think, even though they're different.

My research focuses on how people imagine what the world looks like from other points of view (perspective taking). We take other people's perspectives effortlessly every day, when we do things like wave to a friend (we have to work out whether they can see us) or give someone directions (imagining ourselves on the route, and working out how to tell them which way to walk and when to turn). Being able to imagine how the world LOOKS to someone else can also help us to know what might be going on in their thoughts.

In the picture, Nic is laughing and looking at something. If you follow her eyes (and her pointing) you can see that I had sneakily stuck a chocolate button on the end of my nose. You can use this information to work out that Nic finds the chocolate button on my nose funny, and that is why she is laughing. We can work this out super quickly, with very little effort, because Humans are skilled mind-readers. This doesn't mean we have telepathy or are magic, but that our brains are able to store lots of information about what people know and how they act, and then link that information to what we see to help us work out what's going on around us.

My Typical Day: Walk dog, check email, write lectures, try to work on some research.

Read more

I get up in the morning and take the dog for a walk, then usually get the train to work. At the moment it doesnt take me very long to work, I only have to walk from my bedroom to my dining room!

My job involves a lot of teaching- I spend my time at work doing lectures (talking at students in big rooms) and running seminars, where I work with small groups of students on fun tasks related to the things we've done in lectures. I spend some time writing materials and getting everything ready for class. One time, I took my dog into work to meet my students, and he was very excited.

This is him, asking one of the other lecturers for some pie.

On the days Im not teaching, I do research. This mainly involves showing people pictures on a computer screen and getting them to make decisions about the pictures, or talking to them about their friendships.

Is this man holding out his left or his right arm?

The speed at which you can answer a question like this can tell us about how your brain works out which arm he's holding up. Some people imagine a version of themselves moving around until they are in the same position as the man, and then decide. Some people imagine the man moving around to match them, and decide. Both of these ways are right, but take different amounts of time to do.

I also spend time analysing data, which involves looking at numbers on spreadsheets, making plots, and using some software called SPSS to do statistics. I also write the results of my work up into reports and send it to publishers so that other scientists (and the general public) can read it.

I dont wear a lab coat at work (I dont deal with any chemicals), and most days I just wear jeans and a tshirt.

This is me measuring Jon's brain waves to show some students how ElectroEncephalography (EEG) works for Brain Awareness Week. An EEG measures electrical signals in the brain and tells us whether someone is awake and concentrating, or starting to fall asleep. I spend quite a lot of time at work organising visits to the University for school and college students, and teaching them about the brain and the body, and cool things that our brains can do.

What I'd do with the prize money: I'd like to run some workshops for adults and children on understanding Neurodiversity and Autism.

Read more

I would like to do is organise some workshops and materials on understanding autism that can be circulated to schools and the general public. The purpose of this would be threefold:

To target teachers and support: Though teachers often receive training on developmental differences, there are still a lot of teachers unsure on how to manage and work with autistic students.

To target children: Classmates are also often unaware of some of the difficulties that their autistic peers might face, which can lead to isolation and bullying.

To target parents: I'd also like to target parents whose children are undergoing diagnosis or newly diagnosed. There is a lot of misinformation about autism that can lead to parents feeling overwhelmed. I have seen some great support from autistic adults mentoring parents, and I'd like to be able to further facilitate this.

My Interview

How would you describe yourself in 3 words?

Enthusiastic, Friendly, Inquisitive.

What or who inspired you to follow your career?

A teacher recommended I read a book called 'Phantoms in the Brain' when I was in sixth form, which is what inspired me to study Psychology and Cognitive Neuroscience at University. Its a book about things that happen when different parts of the brain are damaged. My interest in Autism came from my brother, who is Autistic.

What was your favourite subject at school?

Religious Studies, especially learning about Philosophy and Ethics. I liked learning about people and what motivated them. I was never very good at maths which made me scared of it, but now I use maths (statistics) all the time in my job and I love it.

What did you want to be after you left school?

A Religious Studies teacher, then a lawyer, then finally, a Psychologist.

Were you ever in trouble at school?

Occasionally, for talking too much. I found concentrating for long periods of time hard, especially if I wasn't interested in the topic.

If you weren't doing this job, what would you choose instead?

Possibly Law, I almost did Law at University before I read Phantoms in the Brain. Or writing recipes and cookbooks. In my spare time I like to try cooking different recipes and make up my own.

Who is your favourite singer or band?

I love Kendrick Lamar, but I'm also partial to a bit of Blink 182 and Slipknot, Rammstein, and Nine Inch Nails.

What's your favourite food?

Thai red curry and coconut rice, yum!

What is the most fun thing you've done?

Visited the Dinosaur exhibit in the New York Museum of Natural History, followed by meatballs and popcorn in Central Park.

If you had 3 wishes for yourself what would they be? - be honest!

1. To travel and explore all of the places in the world that I'd like to see (Japan would be number 1 on the list and I'd like to visit the Sailor Moon cafe and stay in the Godzilla hotel room in Shinjuku). 2. To have a house with a garden for our dog to run around in. We live in a flat at the moment. 3. To have enough hours in the day to write lectures, teach, and do research with plenty of time for cooking and playing board games.

Tell us a joke.

Two Elephants and a Snake fall off a cliff......... BUM BUM, hsssssssss.
---
---